Education
Freedom to trade smart
Learn about option strategies for free at tastytrade.
A financial network like no other.
tastyworks was born in 2017 but isn't new to the options world. Its parent company, tastytrade, was formed in 2011 to help investors learn how to manage their own money.
Whether you're a beginner or an experienced trader, tastytrade's live programming lets you tune in and put concepts like volatility, probability, and strategy to work. You'll get so smart, you'll send shivers through Wall Street. There's something new waiting whenever you have time to watch.
The information provided by tastytrade is provided on behalf of tastyworks Australia. The information has been prepared without considering your objectives, financial situation or needs. Consequently, you should consider the information in light of your objectives, financial situation and needs.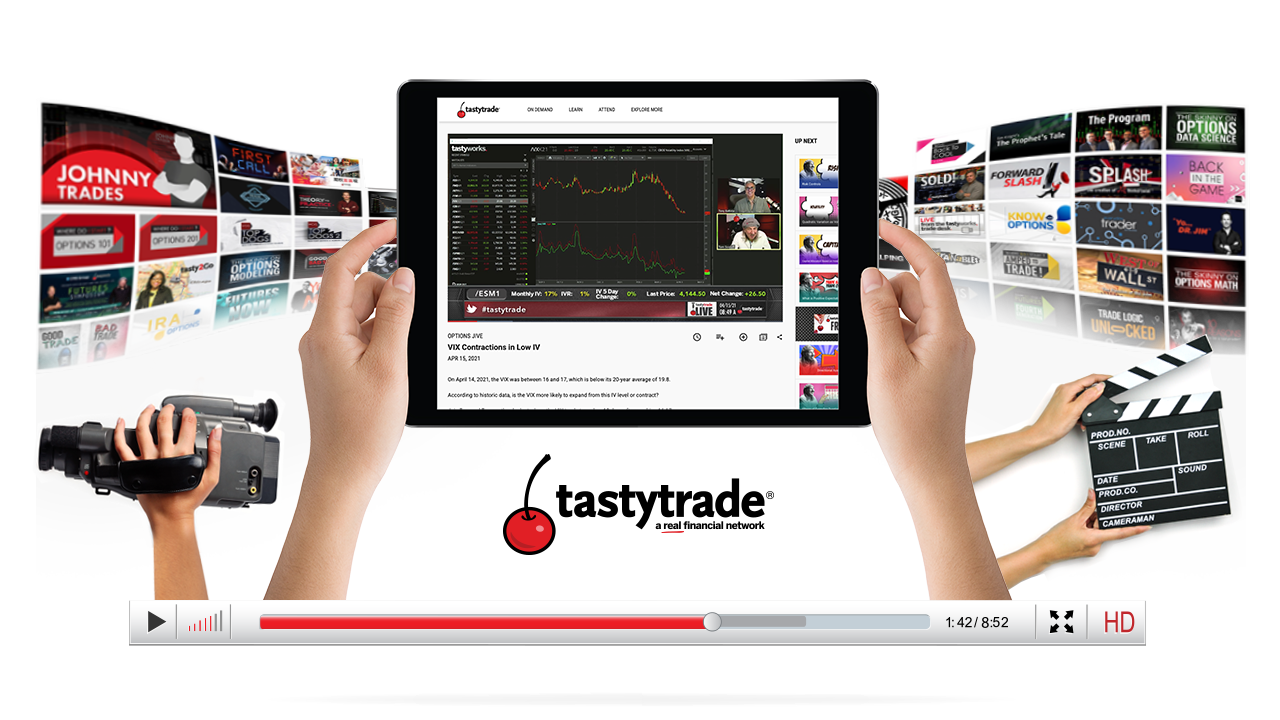 Videos
Watch traders in real-time with daily live programming or dig into a library of free on-demand videos covering a multitude of topics.
Learning
Take free courses to learn how to trade options and futures the tastytrade way, no matter your experience level.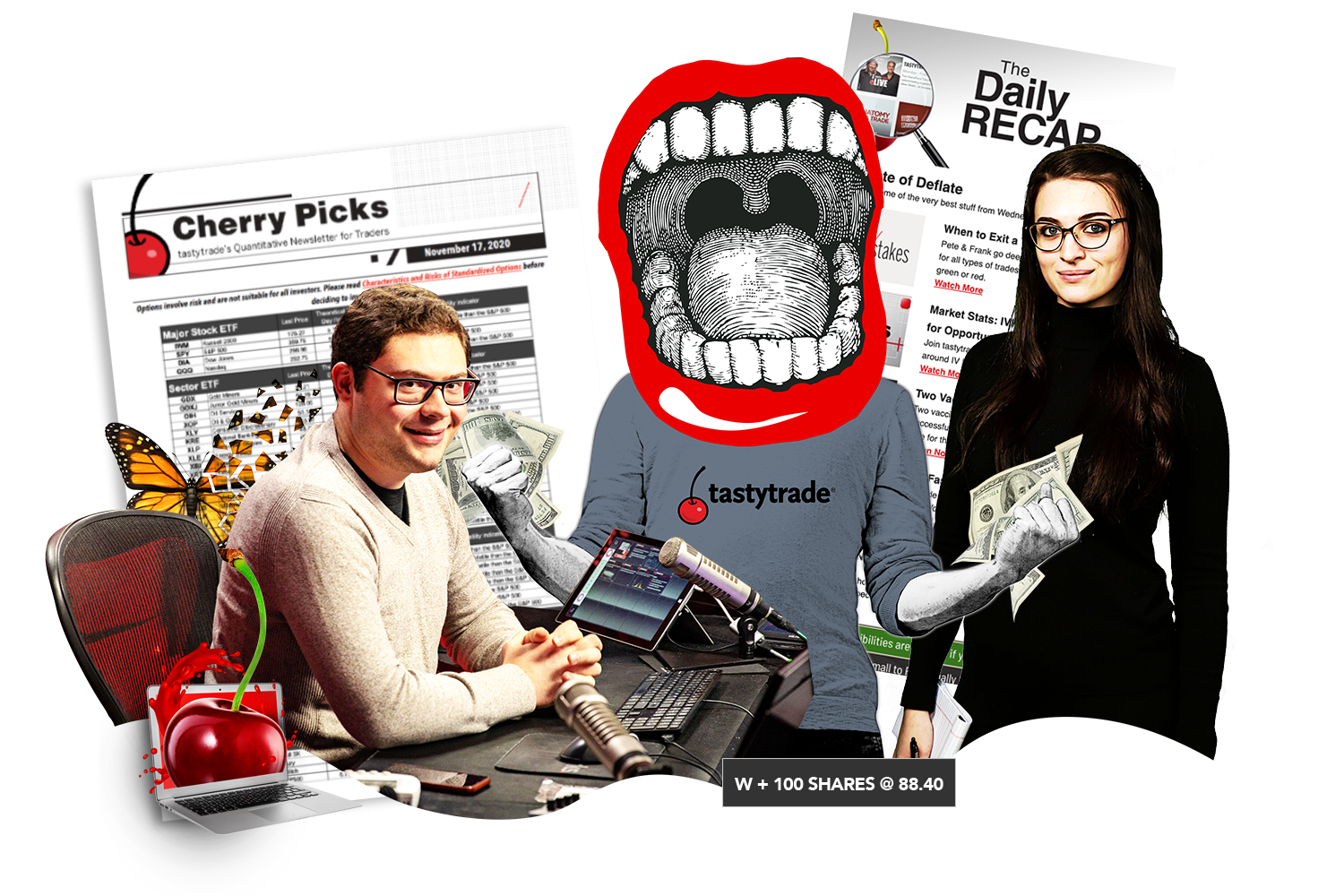 Research
A financial think tank that works daily to offer up actionable trade ideas & strategies based on years of research.
Gain a statistical edge in the markets based on years of research.
Uncover the secrets of our trading philosophy, and take steps to improve your trading strategy today. Sign up for our FREE eBook now.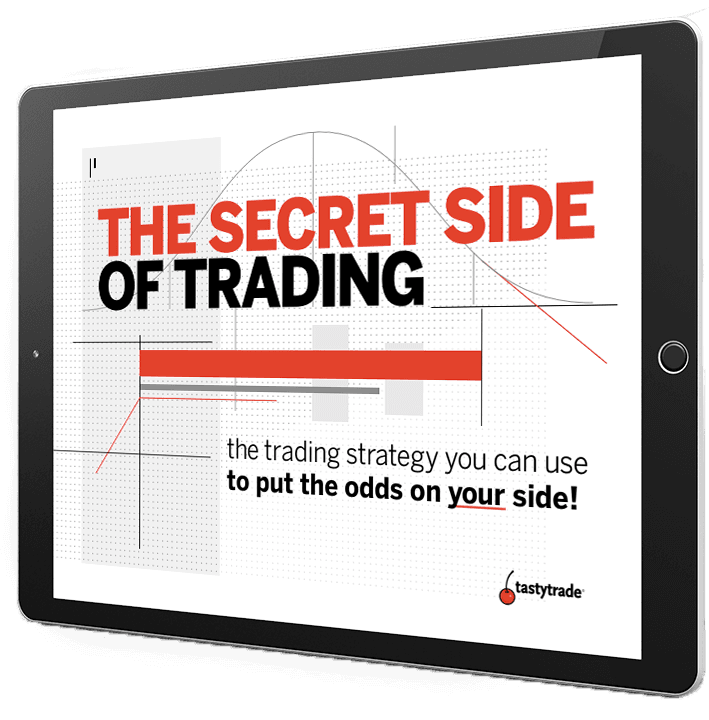 Get trade ideas from tastytrade right on your tastyworks trading platform.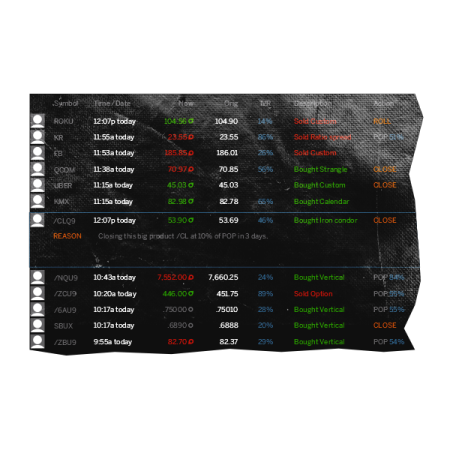 Follow Feed
The Follow Feed on the tastyworks platform lets you see favorite trades from select traders. Whether it's earnings plays, pairs trades, or everyday strategies, you can see what they're doing and why they're doing it.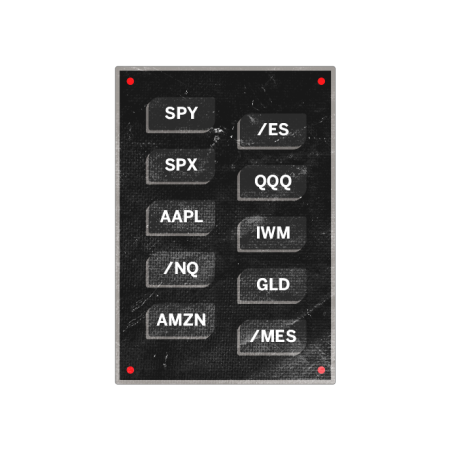 In-platform Video Feed
Looking for inspiration? You can watch real traders trade right inside the platform! Join informed conversations about strategies, concepts, research, and market movements without ever taking your eyes off of what you're working on.